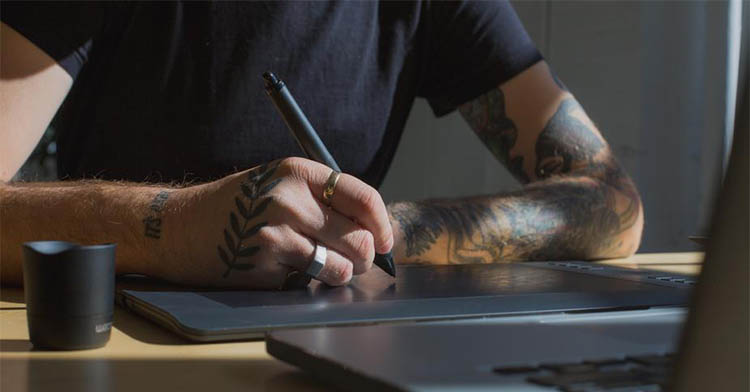 Every year, new technological advances change the way people do things. From farming to cooking, working from home, gardening, marketing, and creating art, all walks of life anchor on the convenience and efficiency of digital methods.
You might have considered transitioning to digital art or incorporating it into your art content. Here are five tips that may help you begin your journey towards becoming a better digital artist.
Explore Different Drawing Software's
There are tons of drawing software that you can explore and practice. Some are free, while others require payment for continued use after their free trial has ended. It might be wise for you to use the free trial first and see whether they suit your art style and process.
Exploring different drawing software helps you streamline which programs are suitable for your computer's specifications, budget, and art style. You'll also assess which are worth spending on, should you decide to purchase the full version of the software.
Use the Right Canvas Size
Most of the time, not using the right canvas size for your drawings makes it difficult for you to achieve large-scale drawings. For example, architects and concept artists working on expansive developments like Urban Deca Homes in Tondo, Manila, and other similar structures may achieve more ground and better results with larger pieces of paper than a letter-sized or A5 sheet.
In terms of digital drawing, working on a larger canvas gives you more ground to work on finer details without zooming in too close or too far. Plus, you'll also have more space to accommodate the resolution to produce high-quality artwork.
Consider Getting a Drawing Tablet
Almost all drawing software allows you to draw using a mouse. But if you want to have more control with your strokes and lines, a drawing tablet will make a massive difference in your drawings.
You'll find various brands offering different kinds of drawing tablets that cater to artists' needs. Some are budget-friendly but ideal for older and newer computer operating systems, making them great for beginners learning to use drawing tablets. Larger drawing tablets with accessible buttons are also available for you to adjust pressure sensitivity, add and delete layers, zoom in and out, and save your progress.
Even smart tablets have evolved to accommodate illustration applications. They are quite pricier than drawing tablets, so you might want to consider practicing before investing in more expansive and sleek digital art tools.
Check Online Tutorials and Courses
While practicing and self-learning help in your progress as a digital artist, online tutorials and courses may change your drawing game. Learn the basics and advanced techniques from professional digital artists. Follow step-by-step tutorials from experts and finish tasks at your own pace.
Some tutorials are free and available on streaming sites. But if you want something more comprehensive, a handful of sites offer monthly subscriptions to complete digital art tutorials. These require an investment; however, you'll learn a lot from the experts.
Be Open to Making Mistakes
Art is an open playground to make mistakes and learn from them. You might make random doodles and sketches in your drawing books to practice your strokes and create "bad" artwork without being too critical of yourself. Same with digital art, be open to making mistakes. You'll most likely make "bad" drawings when you start drawing digitally.
Embracing these flaws and learning how to do things better will help you improve your drawing skills and control for your tablet and illustration software. Keeping your drawings also gives you references to look back to and reflect on how far you've come in your art skills.
Drawing digitally is one way to accept technological advances in the world of art. Plus, it also incorporates traditional methods into programs and hi-tech advances to make beautiful works of art. Consider these five helpful tips to get you started with digital art.