Technology and the job market don't stop for a minute. The evidence of this is that several tools have appeared in recent years to facilitate the daily lives of companies and even employees, such as the learning management system.
Although some tools are still not well accepted or are viewed somewhat suspiciously, the LMS system aims to bring ease and knowledge to all those who use it since it enhances organizational learning.
Because of this, it is important to know and understand the true purpose of this platform, which is expected to make your team more knowledgeable and also to make their activities more agile.
In this article, we will explain why learning management systems (LMS) are important for companies. Furthermore, we will highlight the main features of eLeaP's learning management system software and how it works in practice.
What is Learning Management System Software?
Learning management system software comes from the abbreviation of Learning Management System, which is nothing more than a teaching platform that aims to transport the face-to-face educational environment to a fully accessible virtual space.
The evolution of learning processes has been aided by the emergence of new tools and strategies over the years. Since countless software applications were developed, they served as aids in many different fields, including business.
In a simpler way, eLeaP  learning management system software enables online organization performance and its management and has several tools to make learning more efficient and complete for everyone who uses it.
As important as it is to remember that this technology allows for good teaching that contains several elements that can change the way people learn and teach. Furthermore, the company can also benefit from this technology.
This is because the learning management system software allows you to control and monitor the progress of student learning. It is also equipped with automated services, which make student enrollment, payment control, learning reports, and certificate issuance easier.
What is Learning Management System Software for?
Few people are aware that this platform can be used to create content, organize courses, and even enroll students in these courses.
As we said before, Eleap  learning management system software is also have features for evaluating the performance and tracking the progress of their users. Therefore, the LMS serves for a more professional and comprehensive management .
Thus, an LMS is a software that can be used as a management tool for various types of online courses, such as: free, technical, and corporate.
How Does Learning Management System Software Work?
With the system's many resources, it's possible to create and even make training content available on the Internet. In addition, the EleaP LMS also allows the company to follow the trajectory of its employees during the courses.
In addition, there are other features that can benefit your company, such as:
Content hosting;
Creation of training ;
Use of varied learning activities;
Interface customization;
Ease of updating content;
Integration with data from the human resources sector (operational analysis, monitoring of employees and performance goals, among others);
Control of employee participation in courses/trainings;
Professionals are reminded of their courses, notices, etc. with notices and reminders;
Information about employee adherence, training results, and other information.
What Does Learning Management System Software Contemplate?
In order to choose a good LMS platform, one must know what it should have. In order to guide this decision, we have separated out some of the things the tool should contain. Look:
Ease;
Integration with other systems;
Support for mobile learning;
Follow-up reports.
What Types of  Learning Management System Software and Systems?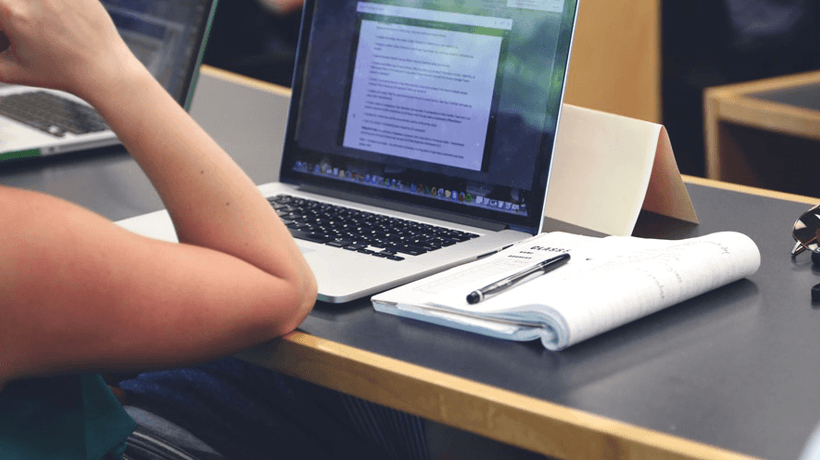 It is essential to know what the options are, what their features and capabilities are, so you can make the best selection when adopting this methodology. At present, there are several different types of LMS, but not all of them are suitable for every company.
He Hosted LMS
Hosting an LMS means having the software installed on a company's local server. An LMS is directly installed on a computer. This model may require a greater investment, but it gives the company the autonomy to take care of all system configurations.
The Cloud LMS
Here, cloud software is sold as a service and it is also known as SaaS, or Software as a Service This is nothing more than an online LMS, which is available on the internet and requires a connection for access.
The supplier company is responsible for the settings of the system, such as the uptime, the data storage, and even the management of possible errors and the management of new resources.
As well as being cheaper, this approach has a simpler implementation process and allows employees to access training from anywhere.
The Installed LMS
Unlike the cloud, here there is a need to install various software and applications on the computer or mobile device. Platform maintenance is typically handled by the company's IT department.
This type of service must be performed by professionals who have experience with this type of system.
The LMS Web
Since it does not require downloading or installing any program on your computer or device, you can find this LMS template online. In order to use it, all you need is an internet connection.
The Free LMS
There is free LMS available for those without an online budget for this strategy, contrary to what many people believe. However, this system is limited in some ways, as it cannot be customized, for example.
Commercial LMS
Unlike the free version, the commercial LMS offers several possibilities, such as web use, which will facilitate the implementation and maintenance of the platforms in your company. That way, it doesn't take much effort to maintain the system.
Open Source LMS
The open source LMS works both in the web model and in the installed version, but it is not usually adopted in the Cloud type.
Here, the user will be able to customize and modify their platform according to their needs, giving the buyer more freedom to decide what they really want.
Learning Management System Software With Closed Code
If you don't have the time to research or see what works best for your business, then maybe closed-source LMS will be fine for a while. Although the platform is not as complete as the others, it will be ready to use with the main customization possibilities, but it is important to note that they are not as extensive.