The Nintendo Switch hack scene has developed rapidly over the past few months. The most popular and easiest way to unlock the console has been to use SX Pro. But now there are more options that also save the wallet and can even be used more universally. Our intensive research led us to the RCMloader, which can convince in terms of price, functionality and design completely. Below we present you the little wonder tool.
What is the RCMloader?
The RCMloader is a USB stick-like device, with which "every" Nintendo Switch console can be unlocked in just a few steps. After installing a custom firmware (CFW) with the help of the RCMloader, the gates open for the use of:
Nintendo Switch backups
ROM hacks (eg new missions with Super Mario Odyssey)
Emulators (PS1, N64, SNES, GBA, etc.)
Homebrews (internet browser, video player, FTP client, etc.)
Software adjustments (console overclock, HOME menu themes)
Can any Nintendo Switch be hacked ?
To unlock or complete the instructions below, a Nintendo Switch console with firmware 8.1.0 or lower is required.
In addition, Nintendo has brought a new hardware revision on the market, which can not be unlocked, due to new protections. To see if your Nintendo Switch console is affected, just check the serial number here IsMySwitchPatched.com
Overview Nintendo Switch CFW | Advantages and disadvantages
As mentioned earlier, the options for unlocking the Nintendo Switch console have increased. There are currently many different CFWs in circulation, but these three have established themselves in the scene:
SX OS
Atmosphere
ReiNX
ADVANTAGES
+ Compatible up to firmware 8.1.0
+ Homebrews can be used
+ Backup copies can be installed in XCI and NSP format
+ BackUp function / NAND backup
+ Internet Local Wireless Play
+ emuNAND can be used
+ Cheat support
+ Compatible up to firmware 8.1.0
+ Homebrews can be used
+ Hardware overclocking possible – CPU, GPU and RAM
+ BackUp function / NAND backup
+ Bootlogo can be customized
+ emuNAND can be used
+ Cheat support
+ Free of charge
+ Compatible up to firmware 8.1.0
+ Homebrews can be used
+ Backup copies can be installed in NSP format
+ Hardware overclocking possible – CPU, GPU and RAM
+ BackUp function / NAND backup
+ Bootlogo can be customized
+ Cheat support
+ Free of charge
DISADVANTAGE
– Hardware overclocking not possible
– Bootlogo can not be customized
– Paid license 26.99 €
– Backup copies can only be installed with additional effort
– No emuNAND support
All of the Nintendo Switch Custom Firmwares listed above have their benefits and disadvantages. Accordingly, it does not matter which of the three CFWs you choose. However, if you visit one or the other Nintendo Switch scene forum, you can see a trend towards SXOS CFW. Also we recommend the this CFW but in the end the choice is up to you!
Instructions RCMloader – Installation of a CFW
Requirement:
– Nintendo Switch console (Firmware 1.0.0 – 8.1.0 + compatible serial number)
– RCMloader (contains USB-C stick and jig dongle)
– microSD card * (at least 2GB in size | Recommended: 128GB or more)
– PC or Mac (to read and write the microSD card needed)
* A Nintendo Switch game can take up to 16GB of space.
We therefore urgently recommend from the beginning to purchase a sufficiently large microSD memory card. And you can buy a large-capacity SanDisk memory card with the Switch game pre-installed here.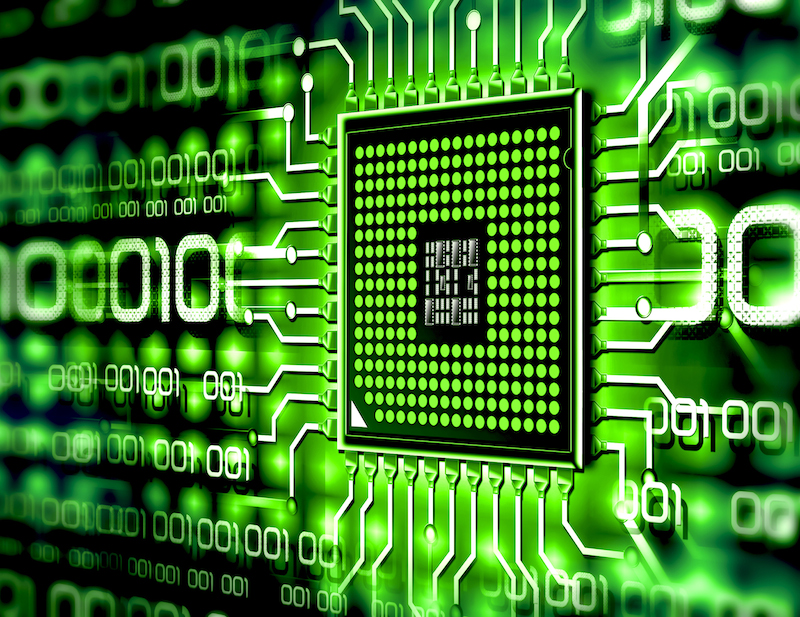 Format your microSD card on the PC in exFAT or FAT32 format
Download Atmosphère (0.9.1) or ReiNX (2.4) or SX OS (2.8 Beta) and copy the contents of the folder to the start directory of your microSD card
Make sure your Nintendo Switch console is completely turned off
Press and hold the RCMloader until the LED color of your chosen CFW lights up (Blue = Atmosphère | Green = ReiNX | Red = SX OS)
Plug the RCMloader, RCMclip and your microSD card into the console
Start the Nintendo Switch by holding down the following keys:
[Volume +] and [power button]
Atmosphère – A vertical menu appears, which you control with the volume buttons and the power button. From the menu, select [Launch]> [Atmosphère] and the console will automatically reboot to the switch's main menu. ReiNX – The boot logo of the ReiNX CFW appears and the console automatically reboots into the main menu of the Nintendo Switch. SX OS – The SX menu appears. Select [Boot custom FW] and the console will automatically reboot to the Nintendo Switch main menu. To activate SX OS you need a paid license sxos, which you must enter under Album> License
Arrived in the start screen of the Nintendo Switch, the RCMloader and RCMclip can be taken out again. Even if visually in the main menu nothing has changed, your console is already jailbroken – congratulations!
As soon as you select [Album] in the main menu, you will notice that the usual album app does not open, but the HomeBrew Loader (Atmosphere & ReiNX) or the SX interface (SX OS). Of course it is also possible with activated CFW to retrieve the own screenshot collection by starting the album app together with the R key held down.
Are there any risks when using a CFW with the RCMloader?
If you want to install a CFW you should be aware that there is a danger of being banned by Nintendo. If this happens, no official Nintendo Online Services can be used. Say it is no longer possible via conventional ways to play online or to use the Nintendo eShop. Even downloading game updates or DLCs is no longer possible via official channels.
What can prevent you will be banned from Nintendo?
Basically, the safest way to use a CFW is by default not to connect to the internet. This ensures that no system information gets to Nintendo. It can help to take the following security precautions (no security guarantee).
Disable in the system settings "Automatic software updates"
Disable in the system settings "share error information"
If possible, permanently set the "airplane mode" to ON
Perform software updates of games only if you have legally purchased them
If you want to play online, use only original games for it. The best thing to do is start the console in the original firmware and play the online titles only from there and not on the CFW
Is the use of a CFW recommended? Is it worth?
We at PS4source distance ourselves from the illegal use of a custom firmware, because we think you have to support the many publishers out there. Games that you find good you should always buy legally. It has not become easier in the decades of video game history to develop a game and it takes a lot of creativity and diligence to do something so complex. If you put yourself in the skin of the developers, you would not approve of it, if someone simply steals the work that you have worked hard for. So always support the teams behind the fantastic games!
Nevertheless, one can also use the CFWs completely legally, by completely omitting the use of backup copies. Because there are as mentioned at the beginning of the article great apps like: RetroArch (multi-console emulator), pPlay (video player), sys-clk (console overclocking) and many other tools that justify the use of a CFW. For homebrew coders, there is probably nothing better than to develop new apps for the switch, because the hardware has a lot of potential and basically there are no limits.
Where can I buy the RCMloader in Portugal?
You can buy the RCMloader directly here mod-switch. The shipping is from France if you choose the French Post. The delivery time is about 7 business days after receipt of payment, you can pay with credit card or PayPal as you wish.